Over the weekend I did something I haven't done in a long time, draw.
One of the drawings I ended up liking was a cartoon skeleton, now named Skelly.
Below you can see a image of the original hand drawn art.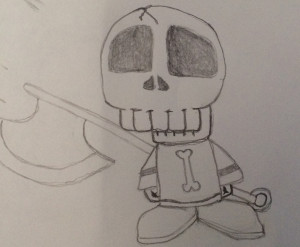 And lastly we have it imported in Illustrator and traced,
I rather like how he ended up.