Zombie Dice is fantastic quick played dice game. My kids love it, and their friends they introduce to it want to buy it for their house.
You take on the role of a Zombie, and try to eat as many brains as possible in a single turn,however; if you get shot in the head too many times all those brains were for nothing!
The best part about this game is it's travel size, easy to setup and cleanup (just dice),and only cost about $11


Just got our copy of Pandemic in the mail, couldn't pass up on this great deal.
The wife has been really excited about this one, opened up the box and poured a beer.
We just glanced over the rule book until the wife's finals are over, but excited to see if we can save humanity, or die horribly!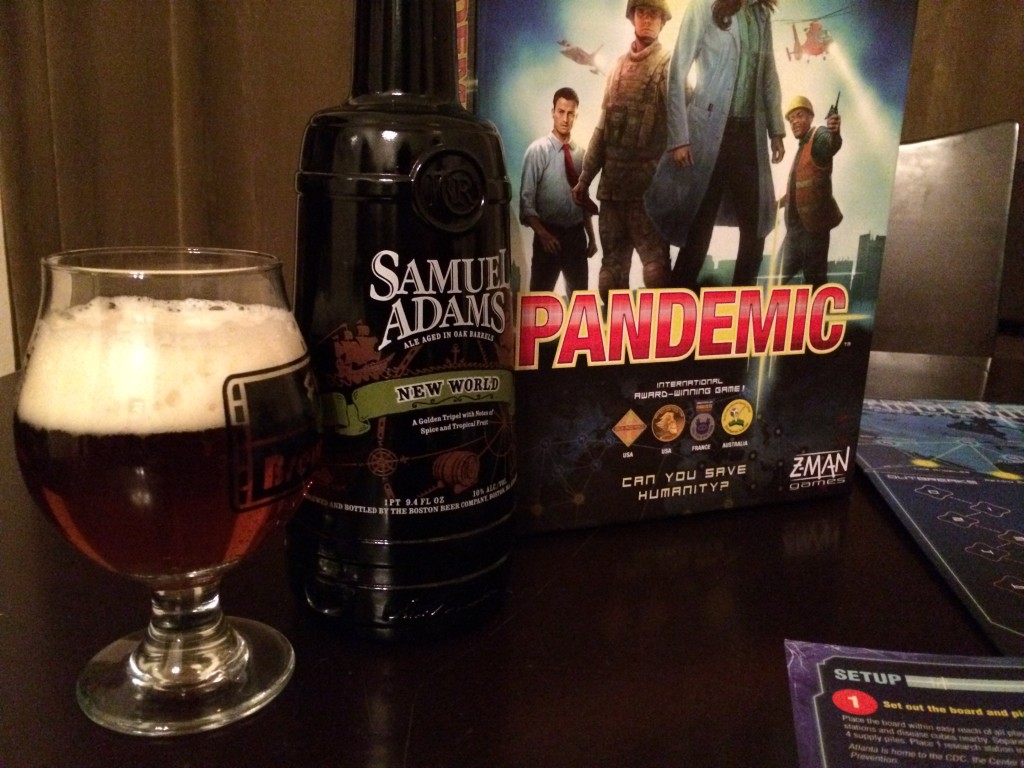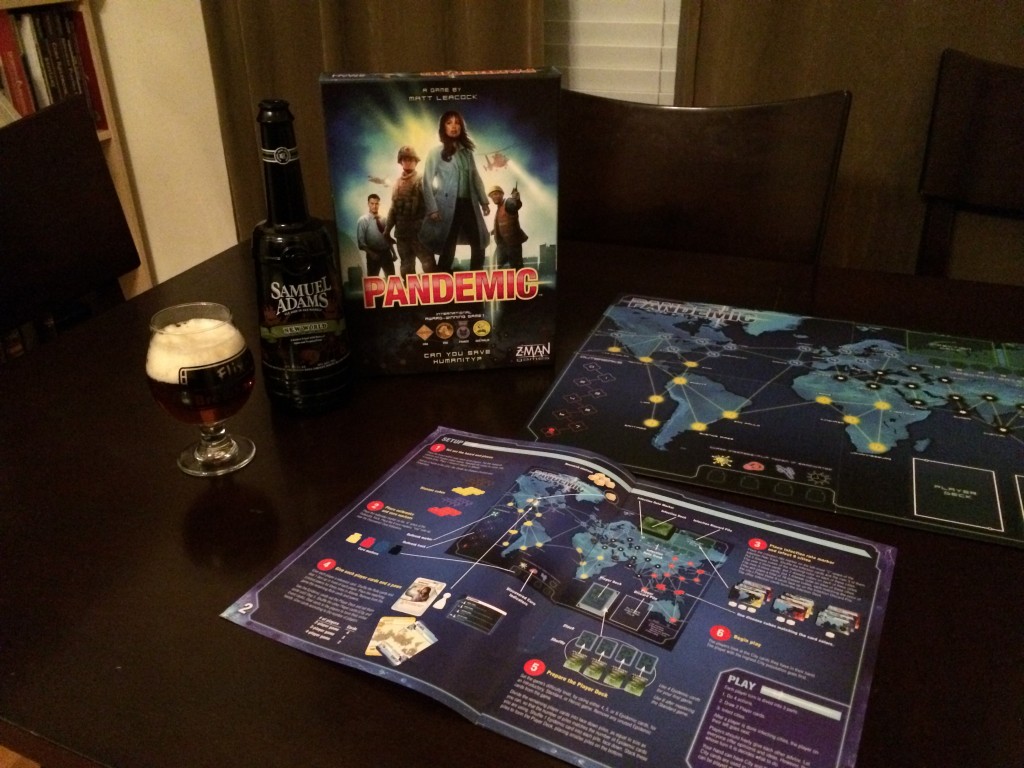 If you've not seen game play of Pandemic, check out this great video by TableTop: