Last night the wife and I played Elder Sign, and sampled the Homebrew we started a few weeks back.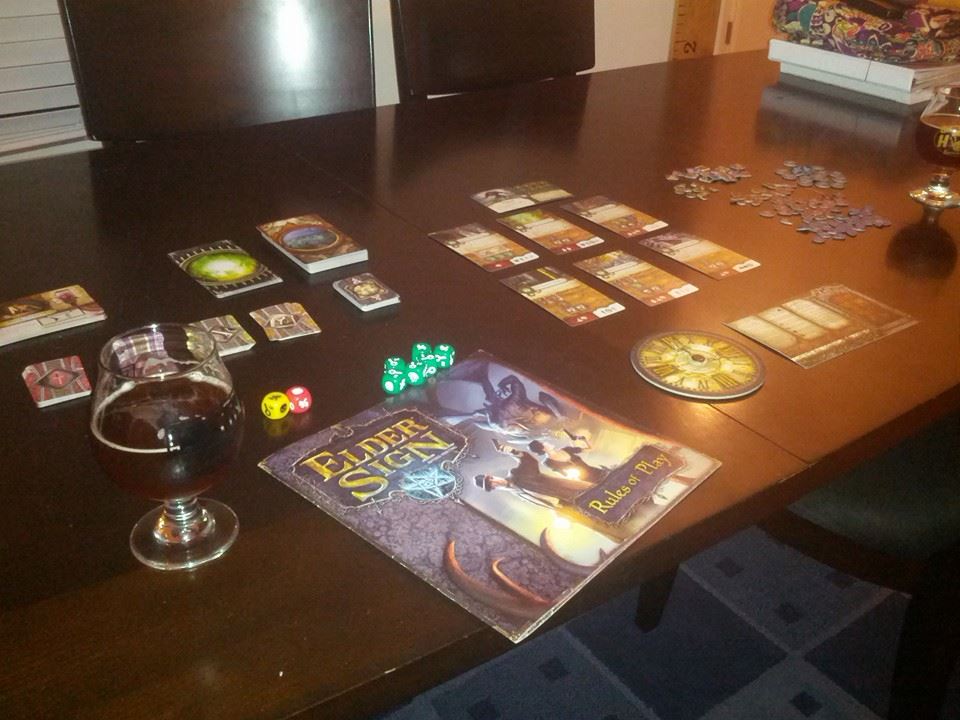 The Homebrew is starting to come along quite nicely, A few friends said it seems a bit to bitter for an Oktoberfest, but other than that has nice flavors.
As for the the game, we were up against the Ancient One Ithaqua . Online Ithaqua is ranked as hard . We were able to seal off this Ancient One, but by the skin of our teeth (there was only one Doom Tracker spot left for him to awaken).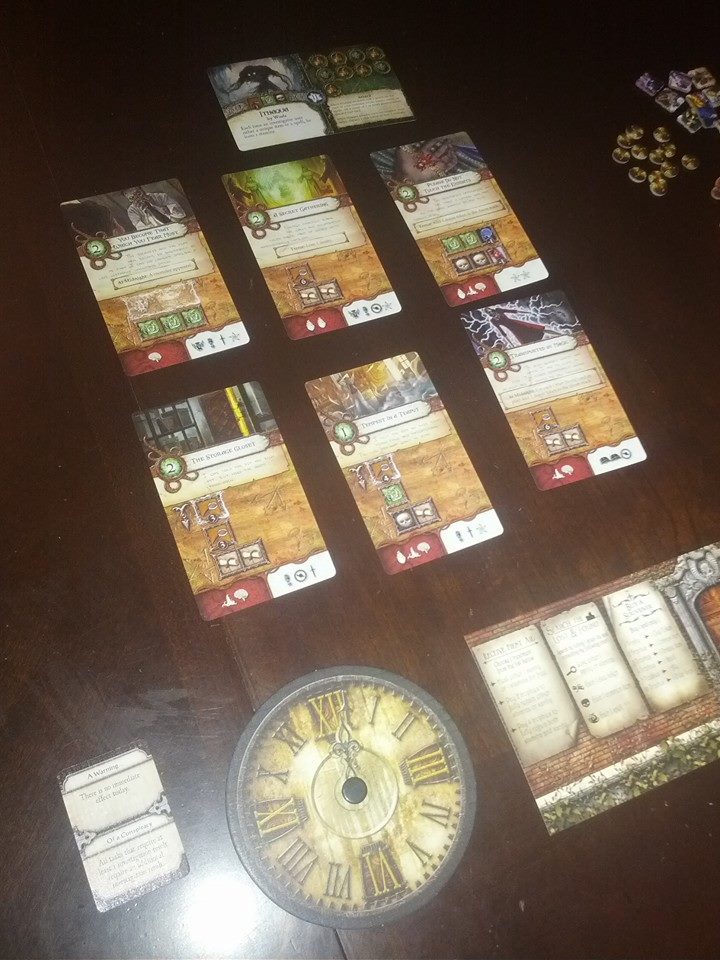 The wife and I really enjoy this game, it seems to be our go to game when the children are asleep for the night.
If you want to learn what this game is all about check out the trusty Board Game Geeks website (The game is a similar to Yahtzee with a Lovecraft twist).