We are now on the third day of our vegan lifestyle change, and this morning we decided to give vegan waffles a try.
We've always made our waffles from scratch, but up till this point have used cows milk and eggs. This morning we tweaked that with almond milk to replace the cows milk, and apple sauce to replace the egg.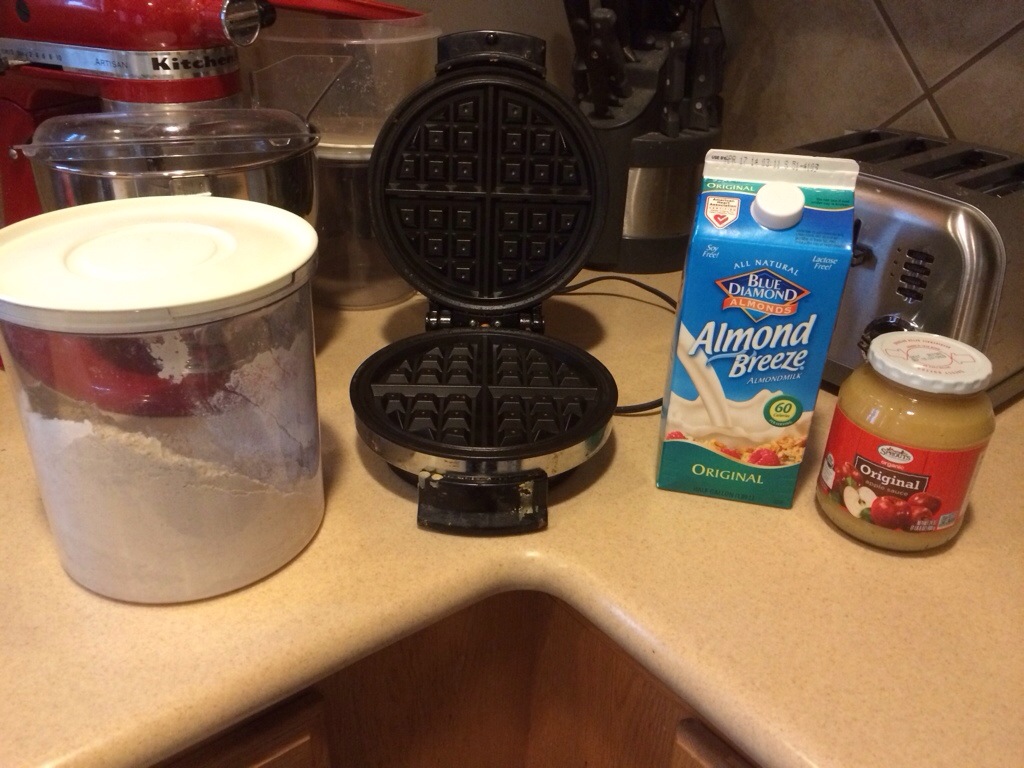 After a few minutes in the waffle iron our breakfast was ready, and you couldn't tell the difference between the vegan and the non-vegan waffles by look.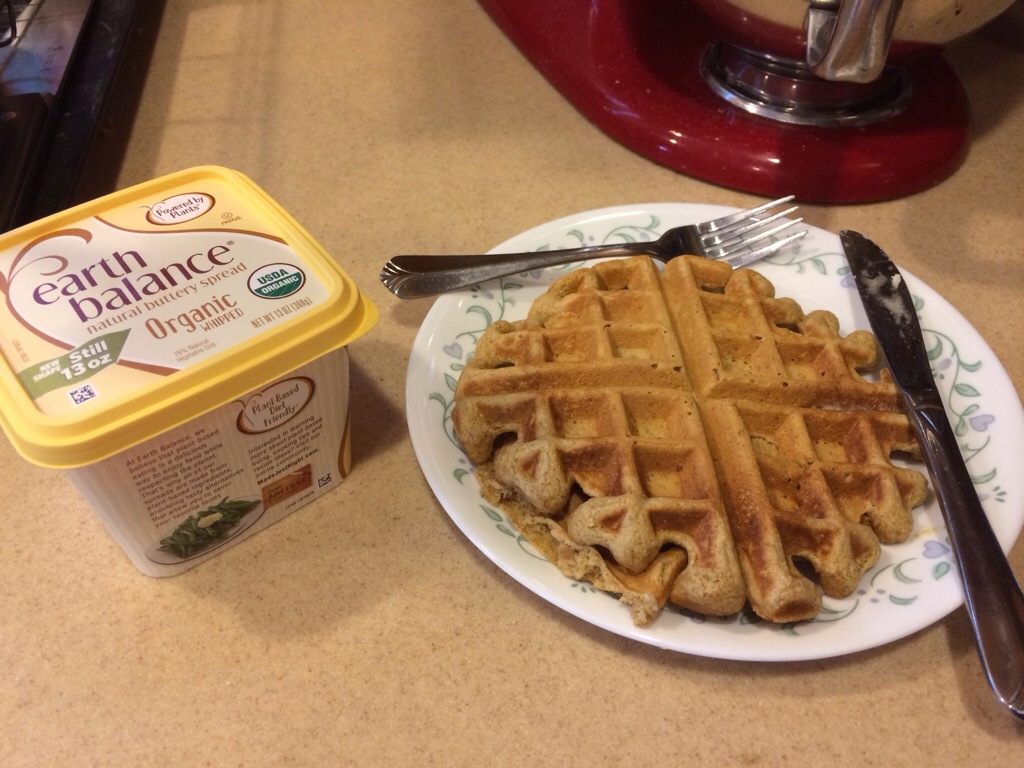 What was even better is once adding little vegan butter spread and maple syrup you couldn't tell the difference. They were delicious.
---
Recipe Mix
This will stay fresh for about 3 months, just add to a giant container and shake.
3 cups of all purpose flour
3 cups of whole wheat flour
1 1/2 teaspoons baking soda
3 teaspoons of baking powder
1 tablespoon of kosher salt
2 tablespoons of sugar
Waffle Recipe
This recipe will make about 2 1/2 waffles or 6 to 8 pancakes.
1 cup of mix (see above)
1/4 cup of apple sauce
3/4 cup of almond milk
1 tablespoon of vegetable oil